Went for yumcha with course mates last night.
There were supposed to be Vivian, Terence, Cheryl and me but when we were there at Breeze Cafe already and text Cheryl, she said she forgot about it and she couldn't come because she has no transport.
And hence, we summed up that the next time is on her. LOL
From there, we have plan again.
We're going K Box on Monday!

Wee...~
Anyway, I'm going out for yumcha again later.
John came back from KL with a few KL friends to bring them around while Carrmen, WoonKei and I take the opportunity to have a meet up.
I miss both John and WoonKei!
It has been some time! Gee.
And lastly, I want lollipop!

LOL
Yes, I'm still not done with it.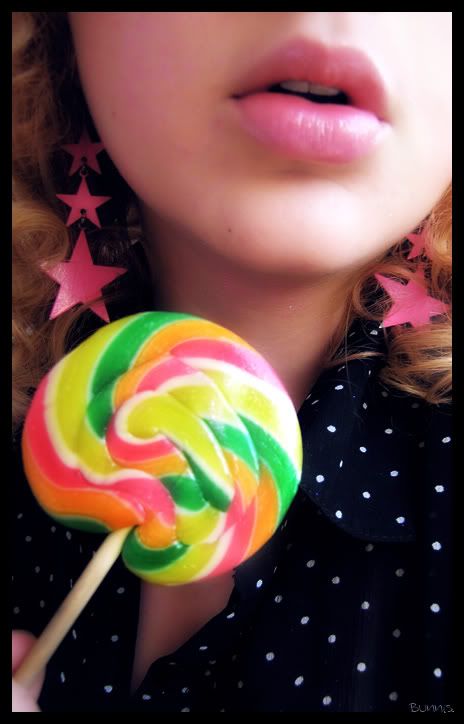 I want

L

.

O

.

L

.

L

.

I

.

P

.

O

.

P

! ^^