This week of creative thinking, we are going to look into drink packaging..
Yep, it's packaging again this week. Sorry to say I am more into packaging when it comes to design as others might not be too appealing to me most the time.
So I guess you are gonna be stuck to packaging for a while more now.
Unless I found more interesting design item to share, I guess.
Anyway, this is a packaging done by McLean Design, herbal water packaging.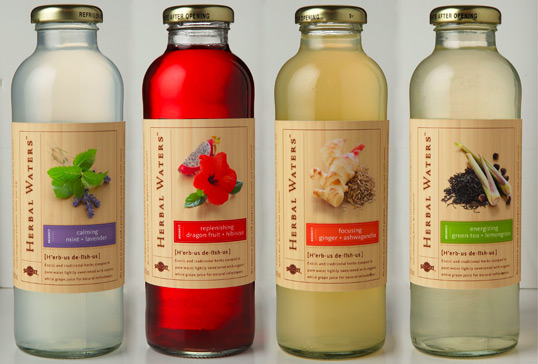 Quoted from the source site, Lovely Package:-
"Sunsweet Herbal Waters is a functional water-based beverage steeped with a combination of traditional and exotic herbs, lightly sweetened with organic juices for a unique tasting, intelligent drink. Moving away from mainstream trends of over-processed, artificial foods and bright color schemes, Sunsweet Naturals is an intelligent and serene contradiction to the norm. The design is almost botanical in its presentation of exotic herbal ingredients, a delicate balance of efficacy, botany, and peaceful optimism. The tactility of using real materials — textured paper, sleek glass, and matte finish — helps to highlight the natural aspects of the products and reinforces what Sunsweet has come to call its "serene authenticity."
This product itself is a very fresh idea for a package drink.
Herbal waters. I guess we don't often see this product out there in the rack though I am quite sure there ain't any in Malaysia itself, I am not sure if herbal waters has been available in other countries.
Herbal water have always striked me as a Chinese drink, a Chinese tradition where they have herbal waters to reduce and to cool off heat in the body especially on very hot days.
But this herbal water is a product of steam distillation rather than the norm chinese method of boiled herbal drink.
So I guess it exist long time already, just that it is not available in Malaysia.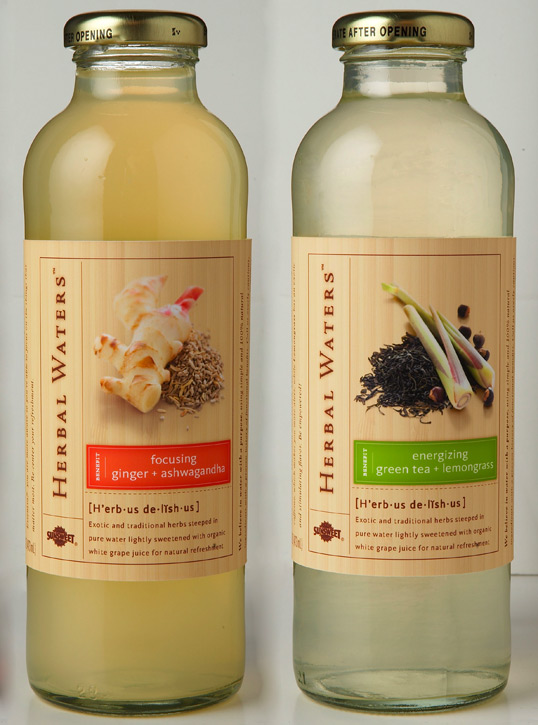 While this packaging design done is very clean, neat and fresh.
The use of the ingredients visualisation is a very smart idea which goes very well with the whole packaging image along with the paper texture.
Also, the bottle use gives a very smooth yet unique impression. Stylish in a way but not too stylish.
I personally love the whole packaging done, it's something that should be taken note of.
Now what do you think of this packaging?