Finally a proper outing.
With the Boyfriend of course.
Had a night out for dinner and movie on Tuesday.
Again, finally a movie night!
It's been so hard to catch a movie due to the Boyfy's working and all the movies that we wanna watch have horrible screen time.
While the all my friends seems to busy to even have lunch with me.
Hence no proper lunch since... forever.
I am hoping to have a proper lunch later, hopefully.
While that night we went for Jap food, Sakae Sushi.
Not my favourite among all the Jap food I could possibly get but we are on quite tight budget hence that is all I could get to satisfy my crave just for a little bit.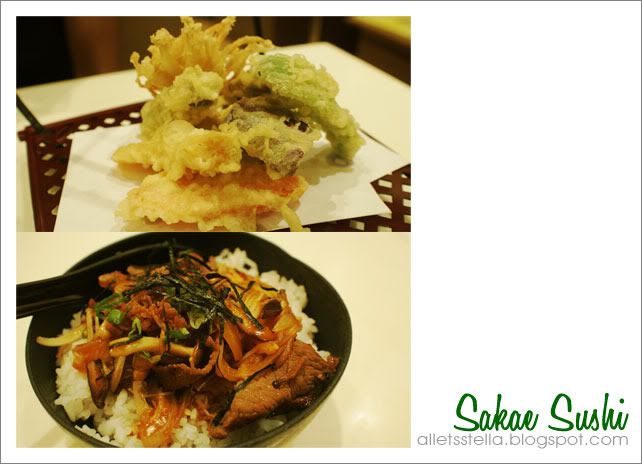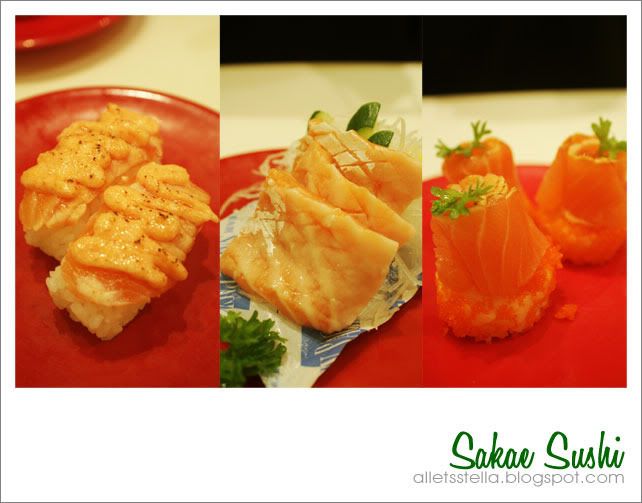 Sushi are mostly salmon sushi.
Mentaiko salmon sushi, salmon belly sashimi and some new sushi name something something blossom. lol
Obviously anyone who could be super oblivious would see that I mad love salmon especially when it's raw.
Total goodness.
While I always read about how crazily yummy mentaiko is from Cheesie's blog, I am always tempted to try.
I don't know if it's me or the mentaiko is really nothing special.
I couldn't taste the mentaiko much anyway.
So am not even sure how it taste like for real even now.
I don't mind having another try.
Reading Cheesie's blog has induced this feeling on me that mentaiko is possibly more heavenly than salmon sashimi.
So I wanna try again! Soon.
Movie that night is StreetDance 3D!
But nop, we didn't watch 3D one.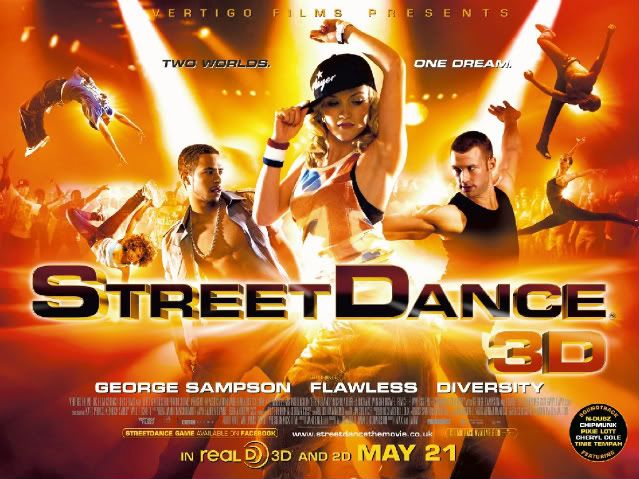 I wonder how it would be if its in 3D but this movie is so rare, you hardly find it around cinemas in Klang Valley.
3D one I remember only available at Putrajaya Alamanda and another place super faraway.
While 3D version available in Sunway has got only one screening per day which is at 6pm.
All crazy faraway places or just stupid timing that is impossible to catch for working people.
I guess there's very little people who actually go to watch this movie in the cinema.
Nobody seems to be bothered by this anyway.
But I am a dance movie fans.
I watch all movies related to dance no matter cinema or home, I watch all that I can laid my hands on.
I have read some bad reviews though before I went for it.
Mostly bad reviews... or in another word, I couldn't find a good review about it to be honest.
So I am sure the storyline sucks.
After watching it, yes, the storyline sucks.
Worse for me, they speak with British accent!
At that point, FML gao gao.
I didn't notice that detail before I went for it and I am very very bad when it comes to British accent.
I can just die if I were to have a conversation with someone who speak with British accent.
No offence but it's just that I am really that bad.
Other than that, the acting is no good.
There's scenes where I feel like pressing fast forward button only that I am not allowed to do so.
So I went on Twitter and Facebook with my BB, talk to the Boyfy and etc while at it.
But there's one best thing about this movie compare to all dance movies I have ever watch, there's super hell loads of dance scenes!
Like the most and longest dance scenes ever in all the dance movies!
Crazily a lot and for me, I only wanna watch the dance hence it's quite satisfying.
At least that part is satisfying putting aside all the negative comments above.
Though it seems like they reused some idea from the movie Stomp the Yard.
It could be better if they think up something new rather than recycle something from Stomp the Yard.
But can't expect too much from a movie like this, no?
It was said that this movie is made purely to promote the dancers or so I have read.
But if you want to watch some dance action, this could be good.
Just watch it at home and fast forward those which are not the dance scene. lol
Here's the trailer if anyone of you might be interested.
And now am waiting for Step Up 3D!
O'btw, why are all the movies are in 3D now?
Odd.