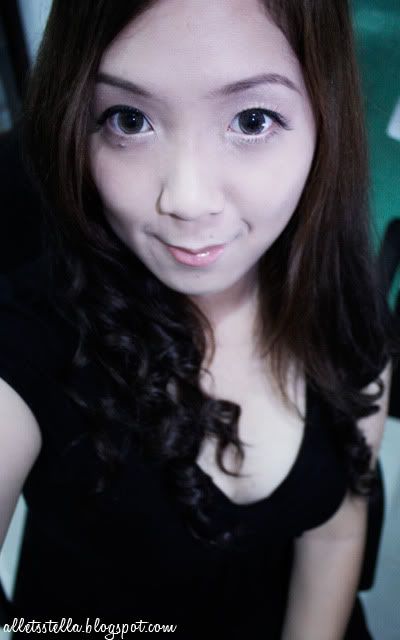 On Christmas night itself, I went to dinner with my Mom, Carrmen and her Mom.
Basically its two pairs of Mommy and daughters.
My Dad chose not to go because he doesn't like Western food and he doesn't appreciate Western food. *frown*
He is a typical China man who only loves rice.
I am totally opposite from my Dad because I never crave for Chinese food and I rather have Western food all my life, I wouldn't mind.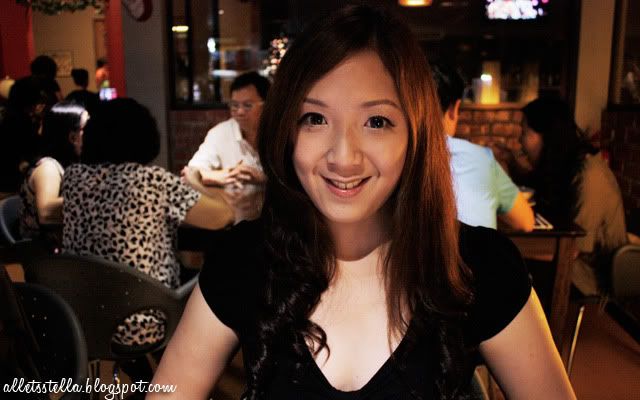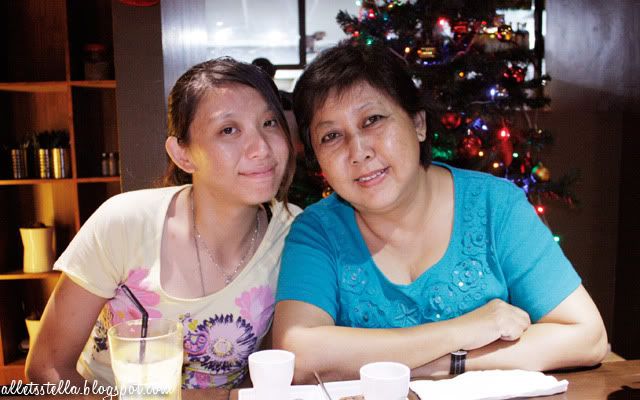 So that night we dined in Brewster's, a place of which Carrmen recommended that supposed to have awesome food.
But we didn't know even on Christmas night already, there's only Christmas dinner set available.
No other menu choices but only Christmas set.
And the price are quite rip off, too.
Considering it's Christmas, guess everyone take the chance to have price hike.
One set cost about RM70 to RM90 consisting of different side dishes and no drinks included.
We didn't pay much attention to the price since it's a norm for such occasion and went on with it.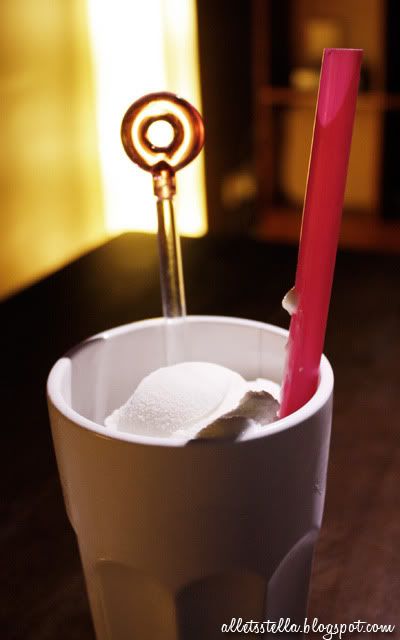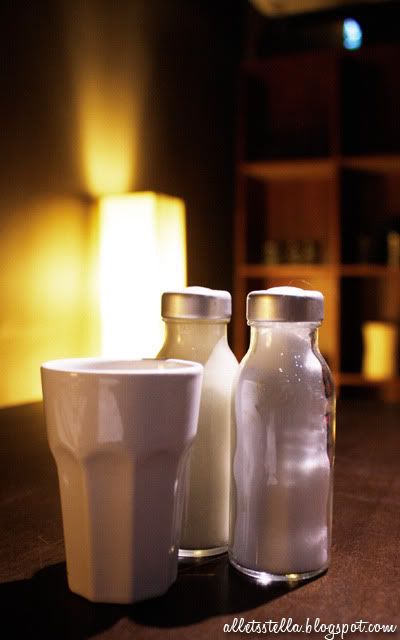 Christmas dinner set included a main dish of turkey with side dishes of a few choices.
Carrmen and I had the beef fajita, her Mom had pork chop while my Mom had lamb chop.
The set comes with a soup as well as a little portion of salad and roast potato.
Dessert was Christmas cake with egg nog.
When it wrote there Christmas cake, I was expecting something like swiss roll but decorated like some log to have that Chrimasy feeling but nop, it was just a piece of normal fruit cake.
Soup choices of either potato leek soup or clam chowder.
The picture above was clam chowder and it wasn't supposed to be mine but my Mom rejected it once she got a sip and I ended up with it.
I don't even drink clam chowder to begin with.
And nop, it wasn't nice.
Just maybe I don't like it to begin with.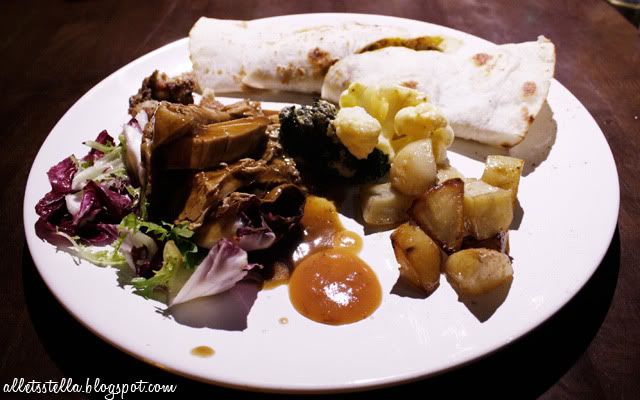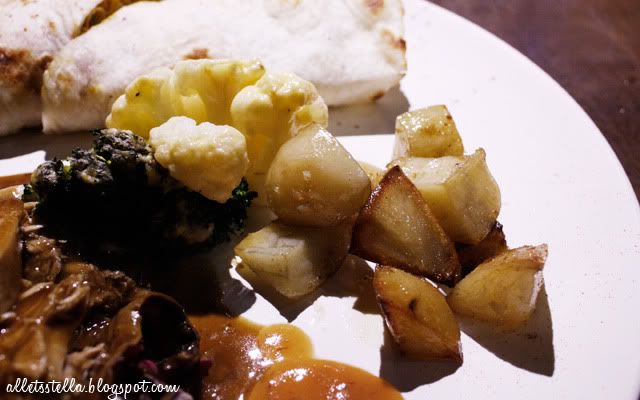 This is the turkey with beef fajita, a small portion of salad and roast potato.
Honestly... first glance of the so-called turkey meat, my Mom and I knew that it definitely wasn't real turkey meat.
It look exactly like any normal chicken breast meat.
And we couldn't be wrong, esp after we took a bite and taste, it's definitely chicken meat.
Seriously, that is so rip off to have customer pay for about RM80 bucks for such a Christmas set that claimed to have turkey meat but its just was served with chicken breast meat.
Now seriously, there's a new concept forming in my brain which is Christmas = Rip Off.
O'btw, the roast potato and vege is not even nice.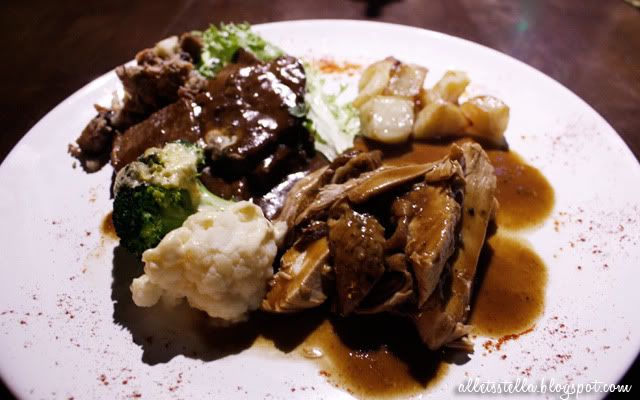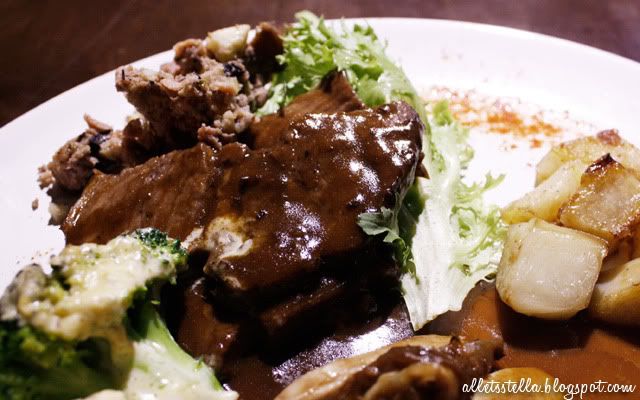 That's my Mom's set of 'turkey' with lamb chop.
I don't mind the lamb chop because it certainly doesn't taste bad while the rest is just the same as I have mentioned above.
Let me repeat, Rip Off.
Here comes the dessert, egg nog and 'Christmas cake'.
Never knew fruit cake is consider Christmas cake and nop, it doesn't taste nice to me either.
It taste weird and I only had one bite and one sip of the egg nog.
First time having egg nog and am sure I didn't like it.
Kind of wasted since the rest are too full to have my portion and I really don't fancy it enough to try finish it.
All in all, I would say it's definitely an experience.
Either in future years that we should have Christmas dinner a few days earlier than the actual day to get real and good food or we shall just have some tiny gathering at home and make some simple real good food at home.
I am ending this with a selca of me.
Taken with iPhone but snowflakes effect with Photoshop.
Anyway, 2011 in 3 days!