I have finally went back to Ipoh for the sake of being in Ipoh for once last weekend. Normally, I would have hop to somewhere else like Penang before I managed to warm my own feet in Ipoh itself.
But this time, I went back for two purposes which is my Diploma convocation as well as my Dad's Bday. And surprisingly, I managed to hangout with quite a lot of friends of whom I don't see daily as well as quite a few outings.
I would keep my convocation for another pose as I am trying to rip off photos from all my college mates and I am sure all the photos have yet to be posted in Facebook yet. So I am ripping and waiting for now.
While I have more photos to share now as well which... are also ripped from others here and there. Specifically Bell and Vivian for all the photos from this post.
The night after the convocation, I had two outings and you can actually consider those as the most happenings night I have ever had in 2011. Almost.
Coincidently Carmen was back from Singapore for a holiday, so we went for a drink along with Bell's and her boyfriend together at Berlin's Beir Houz on my convocation night before I hopped off to join my college mates gathering instead.
And my bestie finally have her hair bleached blonded! Though the color might not be the best blonde, but after looking at her for a while I actually like her blonde hair. Especially when she looks damn good in photos. lol
By the way, from the photos above, it feels like I have ombre hair which I have always wanted but... I think my ombre hair is a messed up one. Look at those color blocks that I have on my hair!! Totally cannot tahan but I can't do anything since my hair is so spoilt already now.
The picture right above was from another night though and since there's only one photo, no point separating the post nor wasting the photo hence I have included it in here.
Funny thing of the photo was, Carrmen and I are housemate in KL and yet we couldn't stay in touch but we meet up in Ipoh instead. When we saw each other, we talked about our household issue like we ain't staying together but the fact that we are. Bell and Kei just gave us a very confused faces.
Not like we can help it. lol
Anyway, back to the night with my college mates. We ended up in a club of which... I don't know if it should be considered as a club if it's in KL but I think it's definitely a club in Ipoh.
It's my first time going for a night out with these peeps and considering we have been studying together for two and a half years, I am such a bad friend. But the night was fun and hopefully we would have more gathering like this in the future when everyone managed to gather in Ipoh like say coming Chinese New Year.
By the way, after not blogging for so long, I think my blogging sucks because it feels like I don't know what I am talking about right now here and I keep on jumping from one thing to another and back again. I seriously think this post is horrible but I guess it would do for now.
Hopefully I will blog more and get back my blogging mojo soon. Now let's the photo diarrhea began from the night out with my college mates!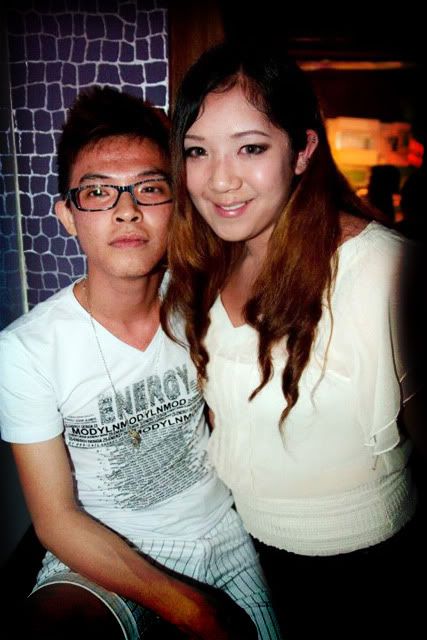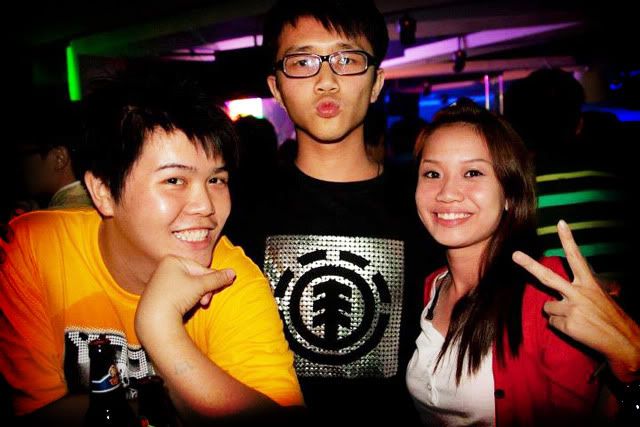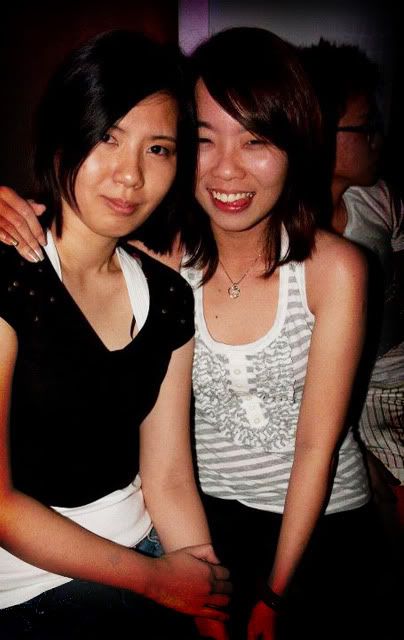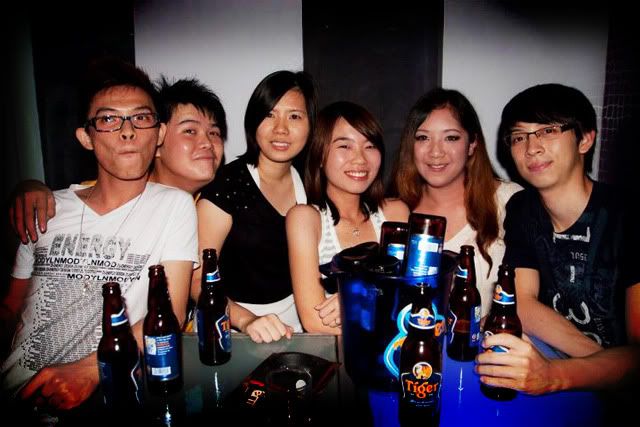 p/s: Club photos courtesy to Vivian; ripped from her Facebook but edited by me hence there's no watermark like usual. The three photos above are all from Bell's phone.